Home 》 Local Information 》 Tour Program
 Shanghai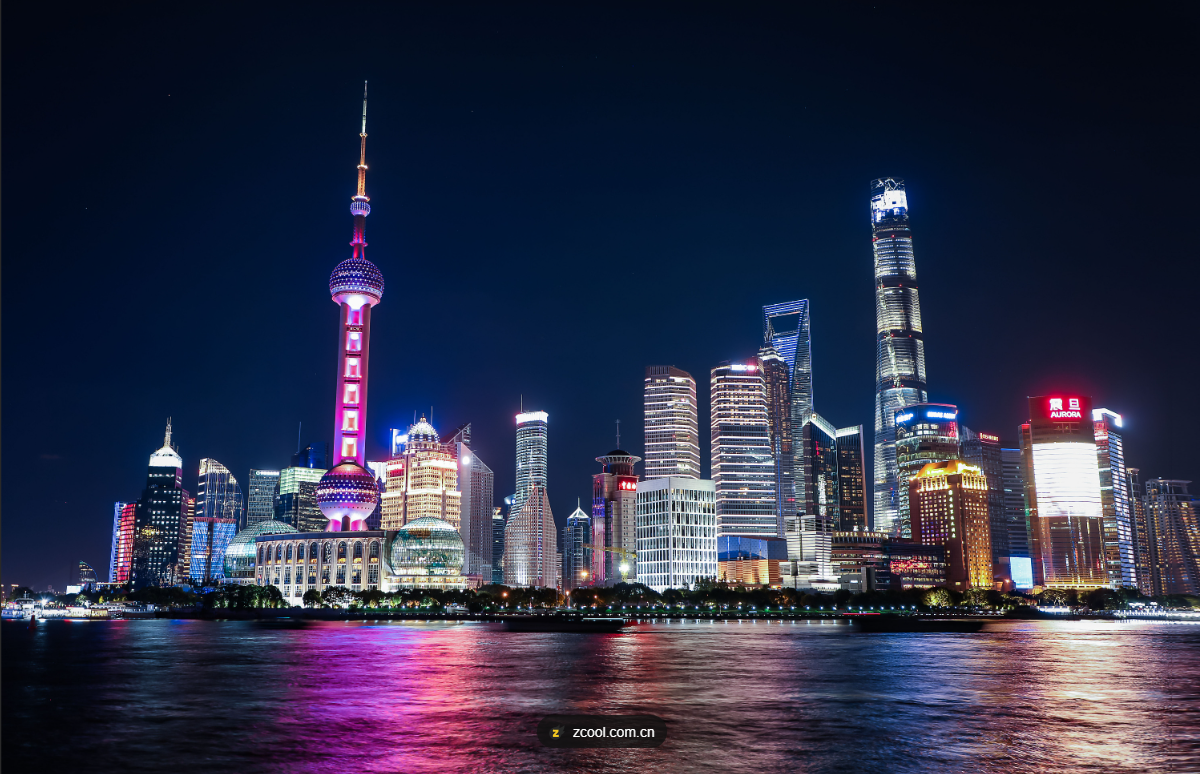 The Oriental Pearl Radio & TV Tower, located in Lujiazui, Pudong New Area, is one of Shanghai's iconic cultural attractions. The tower is 468 meters high. The Oriental Pearl Radio and Television Tower is one of the first AAAAA national tourist attractions. The tower has space capsule, revolving restaurant, exhibition hall of Shanghai's historical development and other landscape and facilities, and was listed as one of the top ten new landscapes in Shanghai in 1995. After lunch, go to Pujiang River Cruise (about 1 hour trip) to see the scenery of Huangpu River and experience the past, present and tomorrow of Shanghai. Look at the charm of the city symphony. After you enjoy yourself, visit Yu Garden (about 2 hours). In Yu Garden, there are tourist attractions such as City God Temple and shop street. Yu Garden was opened to the public in 1961 and was listed as a national key cultural relic protection site by the State Council in 1982. Go to Xintiandi in the evening to taste the taste of Shikumen of old Shanghai style.
 Zhouzhuang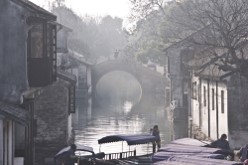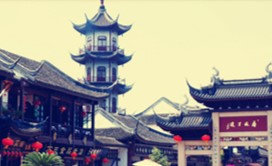 Departure for Zhouzhuang after breakfast (about 1.5 hours),visit Jiangnan Town, known as "the first water town in China", one of the first national 5A scenic spots -- [Zhouzhuang] (100 yuan tour lasts about 3 hours) : Located in Kunshan city, Suzhou, Zhouzhuang is one of the six ancient towns in the south of the Yangtze River. With a long history, Zhouzhuang is a typical water town in the south of the Yangtze River. More than 60% of the residential buildings in Zhouzhuang Town are still built in Ming and Qing Dynasties. The town, which covers only 0.47 square kilometers, has nearly 100 classical houses and more than 60 brick gate buildings. Attractions: Shen Wansan Former Residence, Fuan Bridge, Double Bridge, Shen Hall, Strange Building, Zhouzhuang eight scenes. Return to Shanghai after tour!
 Suzhou

Morning Shanghai designated location set to Suzhou (by car about 1.5 hours), after the arrival of the scenic spots of Humble Administrator's Garden (about 1.5 hours) Humble Administrator's Garden is Suzhou's largest classical garden, covers an area of 78 acres. Its lay out shows the characteristics of narrow north-south, something long.
After lunch, visit Suzhou Museum, Suzhou Museum was founded in 1960, the site of which is the first group of national key cultural relics protection units in Taiping Heavenly Kingdom. Later, I went to visit the master of Nets Garden, which was built in the southern Song Dynasty (1127 ~ 1279 AD). It was the former site of "Wanshutang" of Yangzhou literati Shi Zhengzhi, a collector of books in the Song Dynasty, and the garden was named "Yu Yin". During the reign of emperor Qianlong of the Qing Dynasty (about 1770 AD), Song Zongyuan, a retired Shaoqing of Guanglu Temple, bought it and rebuilt it. Return to Shanghai after timely completion.
 Hangzhou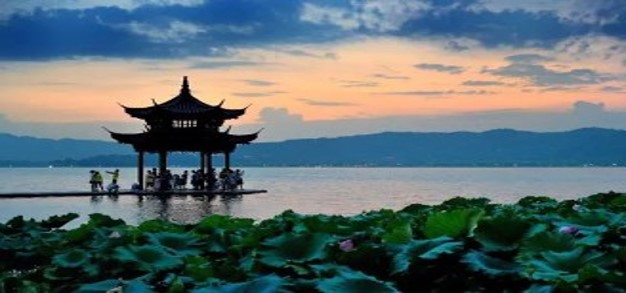 Shanghai set off for Hangzhou (about 3 hours by car), and then head to Leifeng Pagoda (also known as imperial Concubine Pagoda and Xiguan Brick Pagoda), which was located on the Leifeng Peak of Xizhao Mountain on the south bank of West Lake Scenic Spot in Hangzhou, capital of Zhejiang Province. Leifeng Pagoda was built by Qian Hongchu, king of Yue-zhong Yi of Wu, and was originally named "Huangfei Pagoda" because it was built in Leifeng. Later generations renamed it "Leifeng Pagoda".
After lunch, go to take the "West Lake Cruise Ship" with the boat's swimming, will be in different seasons, different time and space, different scenes and with a myriad of atmosphere, The West Lake perfect in front of you. Return to Shanghai after the fun, the end of a happy trip!
 Wuzhen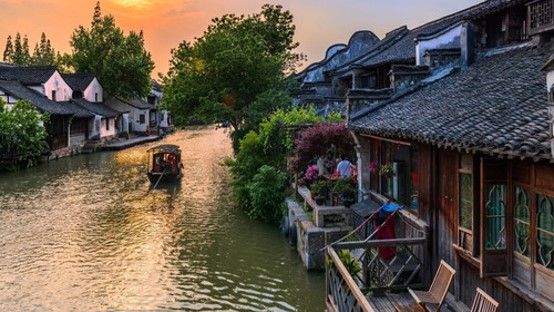 The guide pick you up and leave for WuZhen, a national 5A tourist attraction (about 2 hours' drive). Dongzha of Wuzhen has become a famous tourist attraction of ancient towns in China due to its authentic water town style and profound cultural deposits. Xizia is located in the West Street of Wuzhen, adjacent to the ancient Beijing-Hangzhou Grand Canal, and has a highway leading to the urban areas of Jiangsu, Suzhou and Tongxiang. The transportation is very convenient. Different from the theme of tourism, Xizia focuses on business tourism and leisure vacation. Timely return to Shanghai, end a happy trip!